Bahrain's Shiite majority remains under pressure, five years after the uprising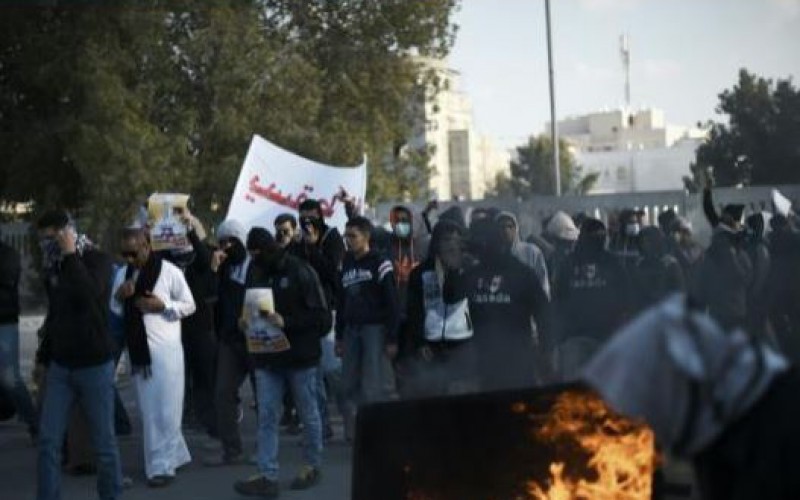 Five years after a popular uprising harshly repressed, the Kingdom of Bahrain is locked in a political stalemate dubbed an economic crisis due to the decline in oil prices underline the urgency of a compromise between the regime and the opposition, according to experts.
On 14 February 2011, this small country of the Persian Gulf was in turn affected by the Arab Spring. A protest movement is then initiated by the Shiite majority demanding reforms and democracy in the kingdom ruled by the Sunni dynasty of Al-Khalifa supported by Saudi Arabia.
The regime chose repression and imprisoning leaders of the protest. Sheikh Ali Salman, head of Al-Wefaq, the main Shiite opposition group, was sentenced in June 2015 to four years in prison for incitement to disobedience. Dozens of other dissidents are imprisoned or deprived of their citizenship.
For five years, Bahrain, which hosts the US Fifth Fleet, has been shaken by sporadic unrest. The authorities have warned this week that any call for protests on February 14 would be considered "a criminal offense punishable by law".
Security forces have stepped up checkpoints around Shiite villages, theaters two days of evening events, and made arrests, witnesses said.
"The hopes of justice and reform are weakening … Today in Bahrain, anyone who dares to criticize the authorities (…) may be punished," said James Lynch, the deputy director of Amnesty International's Middle -East.