Abuse and Exploitation as Thousands Flee Myanmar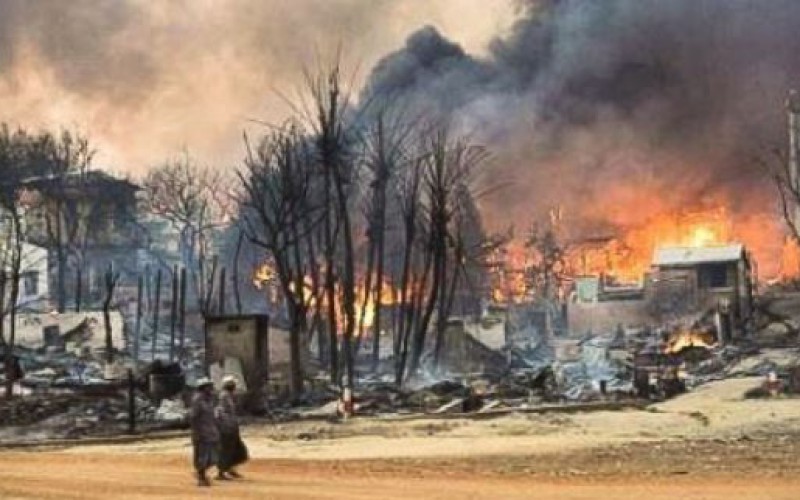 Two years after violence erupted in Myanmar's Rakhine State, more reports have indicated the increasing rate of abuse and exploitation as people continue to escape overseas in order to seek safety. Many people have been affected by the clashes between the two main groups of Buddhists and Muslims, some of whom tried to leave on boats to avoid violence.
Some refugees are trapped in smugglers' camps in remote areas such as jungles or hills until their families buy their freedom. They are kept in unfavorable conditions in overcrowded camps or even cages for months until their release. Increasing evidence has been reported of smuggling and trafficking of refugees. Most of these groups face abuse, ill-treatment, exploitation, and extortion by smuggling sides. The number of those in poor physical and emotional conditions is frequently increasing and there are significant cases of malnutrition and inability to walk.
As the number of refugees is grown, temporary stay arrangement is needed until the situation stabilizes sufficiently. Access to health support and other services will be among critical needs which should be addressed promptly. Of course evidence shows that progress has been made in some areas such as trying to address gender-based violence in the camps as well as improvement of services including shelter and livelihood opportunities.
One of the commitments of UNCHR is to provide temporary shelters and address a difficult protection situation. International community is pondering about the ways to confront racism and stand against long displacements. It's time to overcome a big challenge and move from emergency phase towards lasting solutions.