70,000 Yemenis flee war-wracked city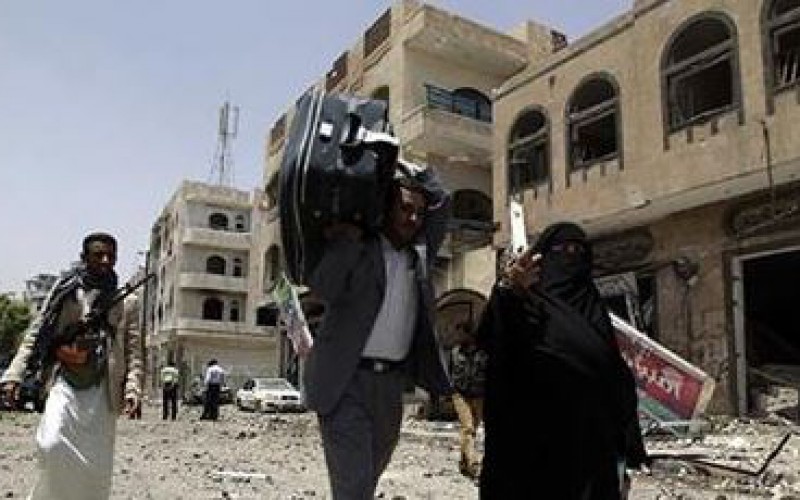 International aid groups say tens of thousands of people, including 28,000 children, are fleeing the northwestern Yemeni city of Sa'ada, which has been a target of brutal Saudi airstrikes.
A group of 17 agencies, announced Sunday that the growing wave of air attacks by Saudi Arabia on the northern Yemeni province of Sa'ada are forcing 70,000 out of their homes.
Groups like Oxfam, Islamic Relief, and Save the Children, condemned the growing intensity of the bombings in the city, saying there is an urgent need for the implementation of a lasting ceasefire in order for the humanitarian agencies to deliver aid to the needy across Yemen.
"There is an urgent need to halt hostilities in order to move humanitarian aid to the country," CARE International's local director in Yemen, Daw Mohamed, said, adding "All parties concerned should also come forward to work out a long-term political solution to the problem."
Save the Children, another aid group closely watching the developments in Yemen, said people were mostly unable to escape the deadly airstrikes due to the blockade imposed on the area in the wake of the attacks.
It also expressed concerns about the Saudi warplanes' dropping of leaflets urging people to flee the residential areas.