2 killed in explosions at Kurdish rally in Turkey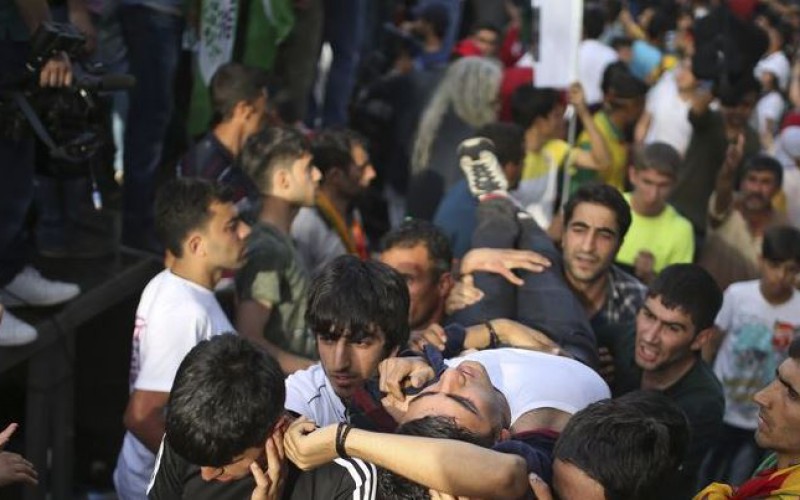 Two people died and more than 100 were injured after two explosions rocked a large Kurdish party election rally in southeast Turkey on Friday, the country's Agriculture Minister Mehdi Eker said.
The blasts occurred five minutes apart at the rally of the pro-Kurdish People's Democratic Party, or HDP, as party leader Selahattin Demirtas was preparing to address the crowd of tens of thousands in Diyarbakir, the main city in Turkey's predominantly Kurdish southeast.
It wasn't immediately clear how many of the injured were seriously hurt. Health Minister Mehmet Muezzinoglu had earlier said around 50 people were injured in the incident and 20 to 24 of them were being treated in hospitals.
An Associated Press journalist at the scene said the first blast occurred inside a garbage container while the second, more powerful one was inside a power distribution unit.
Rally organizers told the crowd that the explosions were due to a problem with the power distribution unit and urged calm. But Energy Minister Taner Yildiz later dismissed that, saying the blasts were caused by an "external interference" with the power unit, though he did not say whether he believed a bomb was involved.
The explosions come at a tense time, two days before Sunday's parliamentary elections in Turkey, in which the Kurdish votes will be critical
AP