2 explosions leave 13 dead in northeast Nigeria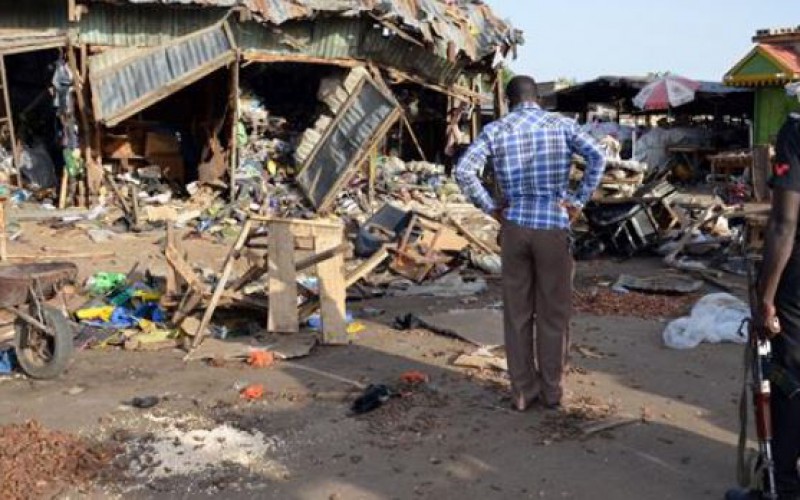 Two separate bomb blasts at a marketplace and a military checkpoint in northeastern Nigeria have left over a dozen people dead.
The first bombing was carried out on Thursday in a crowded market in the village of Malari, outside the city of Maiduguri. At least 10 people were killed in the explosion.
Minutes later, a taxi blew up at a military checkpoint, killing two passengers and a security officer.
No group has yet claimed responsibility for the attacks.
Violence has claimed more than 160 lives in the country over the past week. Boko Haram's reign of terror began in Nigeria in 2009 and has claimed the lives of some 15,000 people over the past six years…