192 Egyptians flee Libya through Tunisia amid rising ISIL threat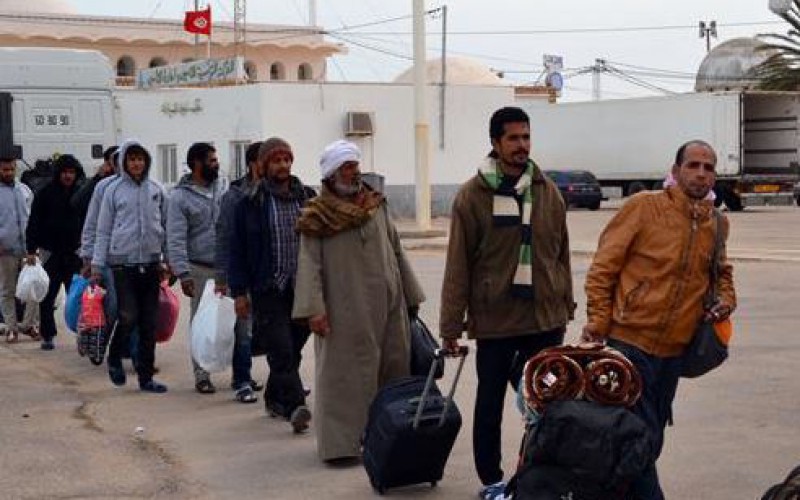 Reports said on Friday that the Egyptians left Libya from the Ras Jdir border crossing and headed towards the Tunisian island of Djerba.
Cairo said it will send planes to Djerba to transport the Egyptian nationals to their homeland.
Before their departure for the island, the Egyptians were shortly held up by a group of protesters in the Tunisian border town of Ben Guerdane.
The protesters, who demanded the government's investment in the impoverished city, reportedly released the Egyptians after a while and provided them with food and water.
ISIL terror gains momentum in Libya
Earlier in the day, at least 45 people were killed and dozens of others injured in triple bomb explosions that struck Libya's northeastern city of al-Qubah.
The ISIL Takfiri terrorist group claimed responsibility for the deadly blasts.
A brief statement by the terrorist group said the attacks were carried out in revenge for this week's air strikes on the group's stronghold of Derna, some 30 kilometers (20 miles) east of al-Qubah…